Embraced by innovative companies such as Google or Apple, Design Thinking is a methodology based on the way designers think, allowing them to quickly test projects, products and services within organizations.
Having now introduced more than 2500 people to this method, which is becoming more and more popular in France, Klap launch its training offer to enable companies, freelancers and privates to be trained in Design Thinking.
Would you like to raise your employees' awareness of this methodology? Start in-house projects by organizing Design Thinking workshops? Master this process and offer it to your customers? Get trained now in 1 to 2 days to Design Thinking with the Klap training.
This training is intended for people who wish to organize Design Thinking workshops within their organization (project managers, product managers, marketing directors, managers), as well as for consultants and freelancers who wish to respond to their clients' requests. No need to be trained as a designer/graphic designer, nor any other requirements to participate!
Want to learn more about our Design Thinking training offer? 👉 Contact us
---
🥇
Previous participants

---
TESTIMONIES
"A lovely day of training that lead us to study a concrete case and learn a new technique of workshop facilitation for actionable results."

Clément RICHARD – Consultant at Mawenzi Partners

"The training was a success, it changed our lives and it really helped us to have a solid foundation when it comes to organizing the workshops, structuring and finding the right tools."

Kitzia Aguilar Conde – Associate Director at Studio Black Pizza

---
🏆 The benefits of design thinking for a company
A real tool at the service of innovation, Design Thinking is a methodology that makes it possible to turn ideas and projects into real actions and concrete prototypes, putting the user at the core of the initiative.
Implemented in the form of workshops, participants go through a thoughtful process to translate ideas into reality and test them with users.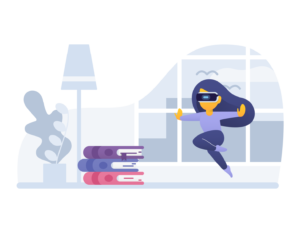 More than a working methodology, Design Thinking is a mindset to be integrated into the company.
Indeed, this new way of working breaks with the traditional V-model of project management, the main risk of which is not only a discrepancy between what is really developed and what was defined at the beginning of the process, but also to obtain a finished product which, if it does not solve an actual issue for the user, is too fixed to be improved.
Using Design Thinking for a project will also accelerate the learning curve of your teams and reduce the risks associated with launching a project.
The Design Thinking approach can also be a great way to initiate a change management process in an organization, or launch innovative and flexible projects.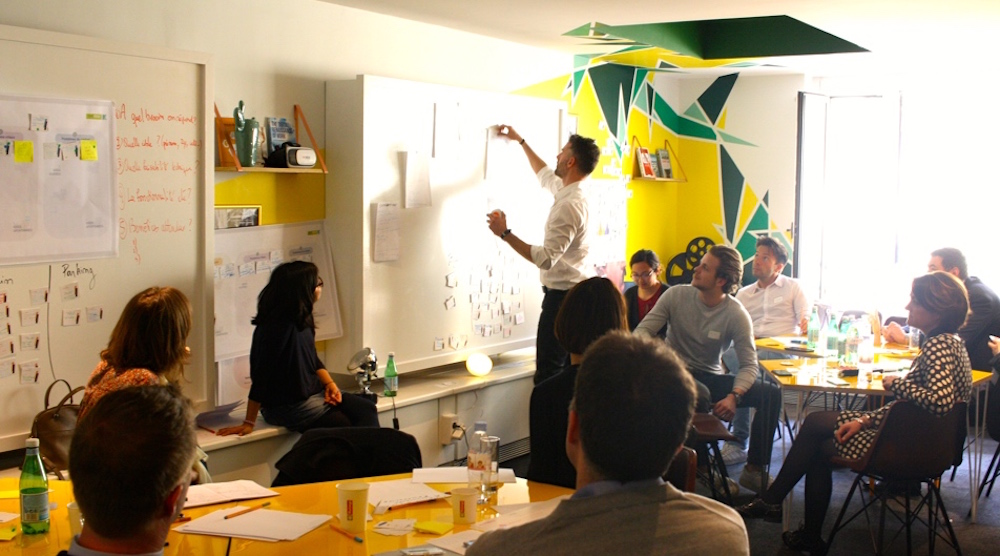 👫 Who is the training meant for?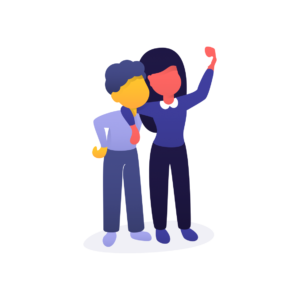 Design Thinking is applicable to all types of companies and organisations: Startups, SMEs, large companies, NGOs and even public services (administration, local authorities, schools, semi-public companies, etc.).
All managers, employees and self-employed professionals who wish to lead and manage innovation projects can use this methodology.
Here are the most frequent backgrounds of our young Padawans:
• Marketing and communication directors
• Executives and entrepreneurs
• Consultants
• Product managers
• Sales managers, sales directors
• Project managers
• UX/UI/Designers/Graphic designers
✅ What are the requirements?
There are no requirements to participate in this in-person Design Thinking training. Everyone can participate.
---
TESTIMONIES
"I loved this shared experience. More than a training, it's a people-centered approach! Thank you; you may not realize it, but you have changed my life a little, well, a lot!"

Guillaume Boute, IT Project Manager at Adeo Services

"I did my first Design Thinking workshop KLAP-like with an executive committee of 10 persons. I was able to quickly test the process I had worked on during the 2nd day of the course and everything went very well. I had a very good feedback from both the Director and the participants. Thanks again for the training and the process, thanks for the templates."

Emmanuelle SERRES – Consultante & Certified Coach

---
🔎 What do we learn in a Design Thinking course?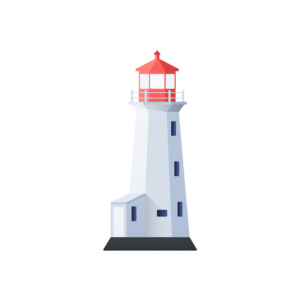 The training provided by the team of KLAP is open to all who wish to learn about the design mindset.
At Klap, we believe that in order to learn, you must practice! Our Design Thinking training is therefore highly practical.
During this 2-day training, you will learn to:•
Define key issues to be resolved
Discover unidentified needs using empathy and explore opportunities/solutions
Learn from users and their deepest desires
Understand how to initiate an ideation and brainstorming process, and how to filter and select participants' ideas afterward
Know how to produce fast and inexpensive prototypes, test and validate hypotheses
Position yourself as a facilitator and manage a group
Conduct and facilitate a workshop
Create and master tools (including ideation and prototyping)
Dealing with the unexpected in a Design Thinking workshop
Respond to organizational issues related to innovation
We will also discuss the key concepts of this method, developed by the IDEO agency, the Google Sprint program and the theories of the Stanford D. School, as well as those of Harvard.
Use cases led by Klap will also be presented to illustrate the theory. The Design Thinking use cases presented were conducted in the following areas:
Energy
Commercial real estate
Insurance
Mass consumption
Collaborative economy
Public body
Agency and consulting firm
Workshop at Indeed with l'Optimisme
🎯 Goals of the Design Thinking training course
The purpose of this training is to enable participants to :
Learn about this innovative methodology and understand the paradigm shift it generates
Transform their organization's innovation process
Know how to create a workshop flow
Learn to conduct and lead a design thinking workshop from start to finish
Work in a more collaborative way
Adopt a user-centred approach
Be trained in fast prototyping
👍 After this training
You will be able to:
Understand the Design Thinking methodology and the concepts of agility
Lead a co-creation workshop
Integrate the principles of the facilitator position
Discover and work with new tools
Want to learn more about Design Thinking training offer ? 👉 Contact us
---
💪 Highlights of Klap
More than 150 workshops conducted
More than 2500 people trained in this methodology over the past 3 years
Support on site and over time
Experienced practitioners who focus learning and pedagogy on practice
Training in line with your needs
Well-known and concrete practical cases, based on our experience

🔑 Each training gives access to
A 2-day training course with breakfast, lunch and teaching materials included
Role-playing and the possibility of a practical exercise after the training, by co-facilitating one of our Meetups (60 participants) with the Klap facilitators (+ Coaching and feedbacks from Klap)
The "Design your sprint by Klap" card set offered to all participants
The lexicon Do you speak Design Thinking, The 30 key words of the Design Thinking approach, Lean Startup and Maker, to remember and apply
A personal action plan
Access to the Alumni network to continue exchanges also remotely after the training (digital platform)
Training materials and checklists
Plenty of tools to use in your next meetings
Following your registration, you will receive
a training agreement
the invitation to the training
your access codes to our online community to benefit from additional content
At the end of the training, you will receive a training certificate.
Download the training sheet required for your company when you apply for registration
---
📌 Useful information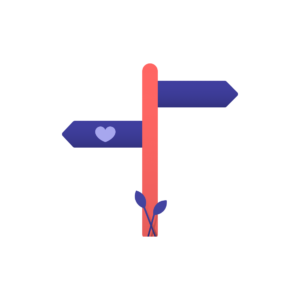 The training takes place over 2 consecutive days (14 hours of training).
It takes place in Paris within the city walls, close to bus, subway and tram stations.
Some sessions are also held in Lyon, Bordeaux, Nantes and Lille.
On request, the course can be held in a different city. For this type of request, please contact us at vincent@klap.io The training can also take place on your premises, provided that there is a sufficient number of people.
Our training rooms are equipped with Wi-Fi.
⏱️ Schedule
From 9am to 6pm with a 1-hour lunch break.
👋 Number of participants
From 4 to 8 participants per session.
🖌️ Rates and registration
1200 € excluding VAT or 1440 € including VAT
This training is organized in partnership with the training organizations GII and H2 University. Your OPCA share can therefore finance it.
Funding of the training
OPCA (can cover up to 100% of the cost of the training) Our training manager is at your disposal to assist you on this subject and the administrative procedures
Pôle emploi (10% discount): our training manager will contact your Pôle emploi adviser directly to facilitate the process
On a private basis (10% discount)
Training plan
---
🕛 How does the design thinking training unfold?
The Klap training is a short 2-day training course, based on:
Group workshops
Theoretical and practical inputs
Practical cases based on realistic situations
Activities tailored to the needs of participants
A group of 4 to 8 people maximum
An educational, participative, fun and interactive approach
A comprehensive evaluation at the end of the internship
An assessment of the implementation and progress objectives at the beginning of any resumed training session
---
📕 Training program
1. Setting the stage for a Design Thinking session
Introduce Design Thinking and present its origins
Communicate the rules of Design Thinking
Be able to identify the obstacles facing the company
2. Moving from user analysis to brainstorming
Understand the user/customer and put oneself in their shoes through practical tools (Empathy Maps,ersonas, and User Journey Maps) in order to understand their true difficulties
Know how to work in a team on different solutions in order to solve the problem identified through the Mind Mapping tool
Discover and be inspired by existing services or products
Formalise ideas and develop a presentation pitch
Know how to pitch, receive feedback (feedback from future users) and select better ideas
3. Moving from idea to action
Design a prototype and/or other forms of team deliverables
Be introduced to various tools that make the various deliverables interactive (paper, online tools, etc.)
Design and execute a user test plan to collect user feedback
Know how to integrate user feedback to iterate and improve the prototype
Use the prototype to communicate within the organization and spread a new mindset
---
❓FAQ
After this training, will I be able to inform and train my employees?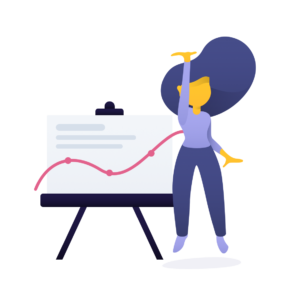 Yes, this is one of the goals of the training. After completing the training, you will be able to create your first workshops and implement all your knowledge within your organization or with your customers.
In addition, you will have free access to the tools that the Klap team uses for all its Design Thinking workshops.
If you need training directly in your company, we can travel to train several employees and adapt our program (for example over a day or over several weeks with an hour and a half long sessions).
Do you organize free Design Thinking training sessions?
Yes, every month, the team of Klap leads the Design Thinking meetups in Paris. For 3 hours, you will be able to get a preview of our training courses. Feel free to register on the corresponding page.
Who should be trained first in my company?
There are no requirements in terms of job title or age to apply this type of methodology within a company. Our clients train their innovation managers, managers, project managers, product managers and consultants as a priority.
I am an entrepreneur, can Design Thinking help me to create my business?
Design Thinking help you test an idea very quickly by confronting users directly. It is an excellent way to start a business, a startup or a new activity in an existing company. Indeed, some of our use cases deal with the development of a new activity (Minimum Viable Product).
I am not a designer or graphic designer, can I participate in the training?
Of course! Design Thinking is based on the methods used by designers. This process provides everyone with creative tools able to address a wide range of issues.
Can my company fund the training?
The training is organized in partnership with the training organization GII and H2 University. Training is therefore eligible for OPCA, "plan de formation" and Pôle emploi. It can therefore be funded by your company.
Can I fund the training with my CPF account?
No. Funding via Pôle emploi is only provided through the Aide Individuelle à la Formation (AIF). To find out how to proceed, follow this link.
Can I fund the training with the DIF?
No, the DIF no longer exists. It has been replaced by the CPF.
Is the training covered by Pôle Emploi?
Yes! Funding via Pôle emploi is only provided through the Aide Individuelle à la Formation (AIF). To find out how to proceed, follow this link.
Can I fund the training with my OPCA?
Yes, absolutely.
Can we go through Afdas for funding?
Yes. It is necessary to apply one month in advance, though it can sometimes be faster.
Is your training referenced on Datadock?
Yes, we are on the Datadock training catalogue (declaration of activity number: 11940952094). As such, Klap is datadocked!
Datadock is a database, compiled by the organisations that fund vocational training, which proves that training is of high quality (based on a grid of 21 criteria).
How much cost the training?
1200 € excluding taxes.
When do I have to pay for the training?
Payment is made at the end of the training.
Is a training certificate issued?
Yes. It is given to you at the end of the training to certify that you have attended the entire training.
What types of roles are there in the training? Are there any requirements to participate?
Entrepreneurs, designers, freelancers, consultants, project managers, product managers… In short, any type of function is accepted without any requirements.
Do you have any testimonies from people who have been trained?
Yes, of course! Here are some of the most relevant ones:
Congratulations to the whole KLAP team! Everything is top-notch: the teachers/animators, the course materials… and now I discover all this beautiful online content… No, really: I'm delighted! (Adrian)
It was a very good training, well-structured and pleasant to follow. The presentation is appealing and the shared post-training tools are great (maps, notebook, pdf, prototype links etc….). (Barbara)
The training makes it possible to instantly measure the contribution of design thinking to boost employee motivation! (Matthieu)
Responsive trainer. Very practical. Well prepared with many tools at his disposal. Excellent dynamics in the group. (Sébastien)
It was great to leave with the cards, slides and all the tools presented! (Claire)
I am really happy I have participated in this training which gives me, beyond the tools, the feeling of being able to handle tomorrow without worrying too much about the design thinking phase! Thank you. (Yoann)
Is there a student discount?
Not at the moment, but we're working on it!
Do you offer online training?
Very soon! We will offer by the end of the year an online MOOC/VOD type of training for trainees who cannot or do not wish to travel to our face-to-face training courses.
Do you offer training for CEOs/Executives?
Yes, we can offer you a suitable format. We have already trained management committees and executive committees.
Trainers
Melissa Aldana
Entrepreneur || Co-founder Klap.io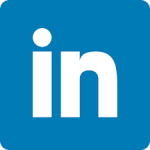 An entrepreneur since 2014, Mélissa is committed to a single rule: do it.
Having worked on the launch and international development of a Fintech start-up, as Marketing Manager, she joined the entrepreneurial adventure. Mélissa first launched an automotive leads acquisition platform and then successfully led a crowdfunding campaign.
Today, Melissa supports large companies and startups in the co-creation of innovative products and services through workshops inspired by the Design Thinking methodology
Vincent Dromer
UX Designer || Co-founder de Klap.io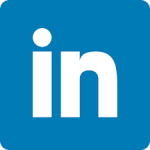 Vincent became a designer after working 3 years as project manager in publishing houses, and for an agency focusing on the development of mobile applications.
Since 2014, Vincent has been working with AXA Strategic Ventures and the startup ecosystem related to the investment fund. Before that, he studied Design at the École des Gobelins and obtained an MBA in Entrepreneurship and Innovation in New Media at CELSA – Paris Sorbonne.
Now, Vincent brings his Design vision to large companies and startups in the launch of their products and in the development of their digital identities.
A question about the training? A request for a quote? Contact us: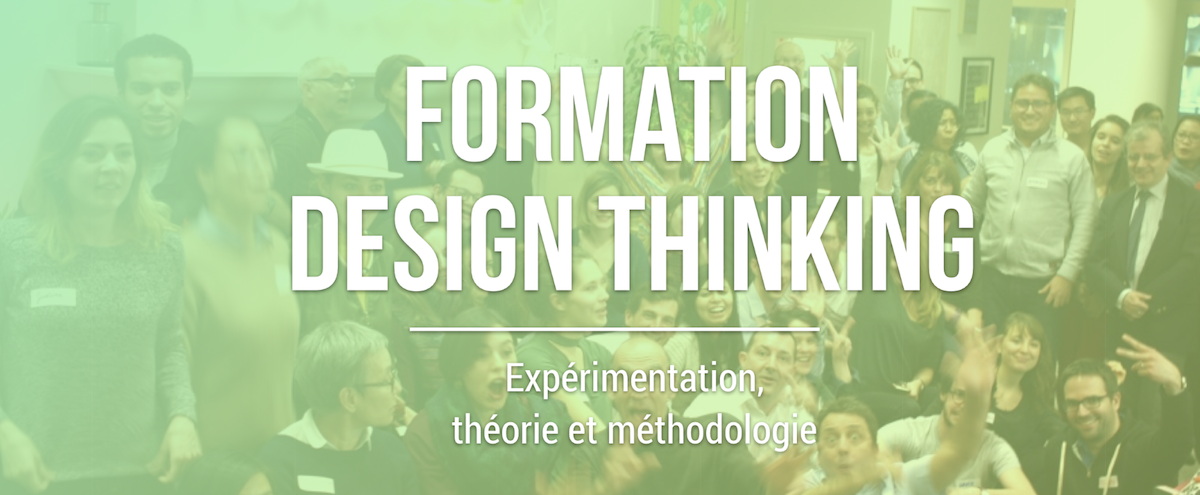 Enregistrer

Enregistrer

Enregistrer

Enregistrer