Why take part in a Design Thinking workshop ?
The Design Thinking workshops aim to allow participants to take a shared, joint approach to carrying out inquiries and brainstorming on:
Organizational, managerial or technical problems
Complex systems or situations
The exploration of new ideas or innovative projects
Having an MVP (minimum valuable product) vision and quickly testing a concept
Involving all of the stakeholders in a project at a specific time
Strengthening teamwork
Creating positive working habits and relationships
Becoming pro-active and fostering a culture where things are produced
Thinking out of the box and daring to take a creative approach
Turning the inception phase of a project into a reality and replacing this phase with a kick-off process
Making sure that you're in touch with reality
No longer stopping at the idea stage but quickly making projects a reality thanks to a prototype tested with the target audience
The key advantages of design thinking
A fast design phase
Avoids the classic 'tunnel effect' of the design process (idea, development, launch, test)
Brings users face to face with an interactive prototype in record time
Solutions that bear fruit due to the mix of professional profiles
Results in a joint, vibrant vision in view of participants' different profiles
A common vision
The group builds, shares and supports a common vision and holds the same level of information on the shape of a solution
The founders of Klap
Melissa Aldana
Entrepreneur || Co-founder Klap.io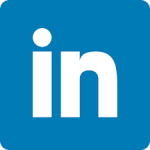 An entrepreneur since 2014, Mélissa is committed to a single rule: do it.
Having worked on the launch and international development of a Fintech start-up, as Marketing Manager, she joined the entrepreneurial adventure. Mélissa first launched an automotive leads acquisition platform and then successfully led a crowdfunding campaign.
Today, Melissa supports large companies and startups in the co-creation of innovative products and services through workshops inspired by the Design Thinking methodology
Vincent Dromer
UX Designer || Co-founder de Klap.io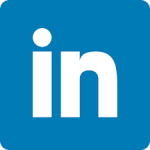 Vincent became a designer after working 3 years as project manager in publishing houses, and for an agency focusing on the development of mobile applications.
Since 2014, Vincent has been working with AXA Strategic Ventures and the startup ecosystem related to the investment fund. Before that, he studied Design at the École des Gobelins and obtained an MBA in Entrepreneurship and Innovation in New Media at CELSA – Paris Sorbonne.
Now, Vincent brings his Design vision to large companies and startups in the launch of their products and in the development of their digital identities.
Already more than 200 workshops which have made an impression!
Working with KLAP enabled us to make progress in our brainstorming process thanks to their fresh perspectives and their wealth of experience. Thanks again!
Myriam – Total – Creation of a mobile appfor their associates
—–
I'd like to really thank KLAP for having coached me in how best to carry out the kick off phase of a strategic project during 3 Design Thinking workshops and with the production of the first drafts. Vincent's availability, advice and experience have greatly added to my own strategic thinking.
Johanna – ENGIE – ENGIE customer area re-design
—–
To make efficient progress with your projects, Vincent is an excellent coach and very good at explaining things.
Mohamed – ENGIE – intrapreneurship coaching
—–
I was impressed by the skill and work capability of KLAP.IO. Their new approach and the tools they use enabled all participants to work solidly as a team. I recommend their workshops to all companies who wish to unblock their thinking patterns and develop new designs.
Romain FUSARO / Founder of kollori.com
KLAP is also a community of more than 7000 people together with its training
Our values
INVESTMENT

We are ready and open to adapting the project's roll-out in order to provide the best possible added value at all times.
TRANSPARENCY
We will inform you of the deployment of resources on our side, or of any difficulties we may face internally.
TRANSFER OF OUR SKILLS

We present our working methods and share our tools.
We can also organise dedicated training courses if required.
COURAGE

We set out our recommendations and opinions always in a constructive manner but without holding back.
COMMITMENT

We make an effort to engage all of the involved stakeholders in our projects, in accordance with the project leadership from our clients.
Participants & roles in a workshop
Multi-skilled teams
Teams of 6-8 people will work simultaneously on different aspects of the challenge during this day.
These teams will be able to include the target audience to challenge them and ensure the relevance of the solution being developed.
1 team of fixers
To be set up. The fixers are there to challenge the teams, raise the level of ideas and provide their expertise if necessary.
1 KLAP facilitator
To set the pace, facilitate and ensure the smooth running of the session.
The Core Team
The project leads on the customer's end will ensure alignment with the project's strategic focus
Winning pieces of advice
Trust in the process
Keep your mind 100% focused
Be bold ! Go beyond your imagination, challenge yourself, dream big!
Don't criticise, suggest !
Each stage will yield results
Bear in mind the objectives
Smile, you're being photographed 😀